PWDP straight-through drilling machine for floorboard is a device used to perform blind holes in the floorboard.
The device is constructed from two steel bodies, lower and upper, which have been combined/bonded   to each other with bolts. The working unit of the device is three special boring heads. Each head is equipped  with ten spindles. Working tools are put in the rotary movement by three electric motors. The vertical to-and-fro motion of drilling heads is executed by using the pneumatic actuator. Trolley driving stability of spindles provides the linear guides.
The floorboard is initially placed by the operator on the input conveyor and then based. Drilling machine moves the machined floorboard automatically through the drilling zone, making a to-and-fro motion in the horizontal plane, which is initiated by the pneumatic actuator. During the drilling and also travelling, the floorboard is positioned through a system of pneumatic clamps and grips to ensure a certain conducting and mounting, what affects the proper execution of the duty cycle.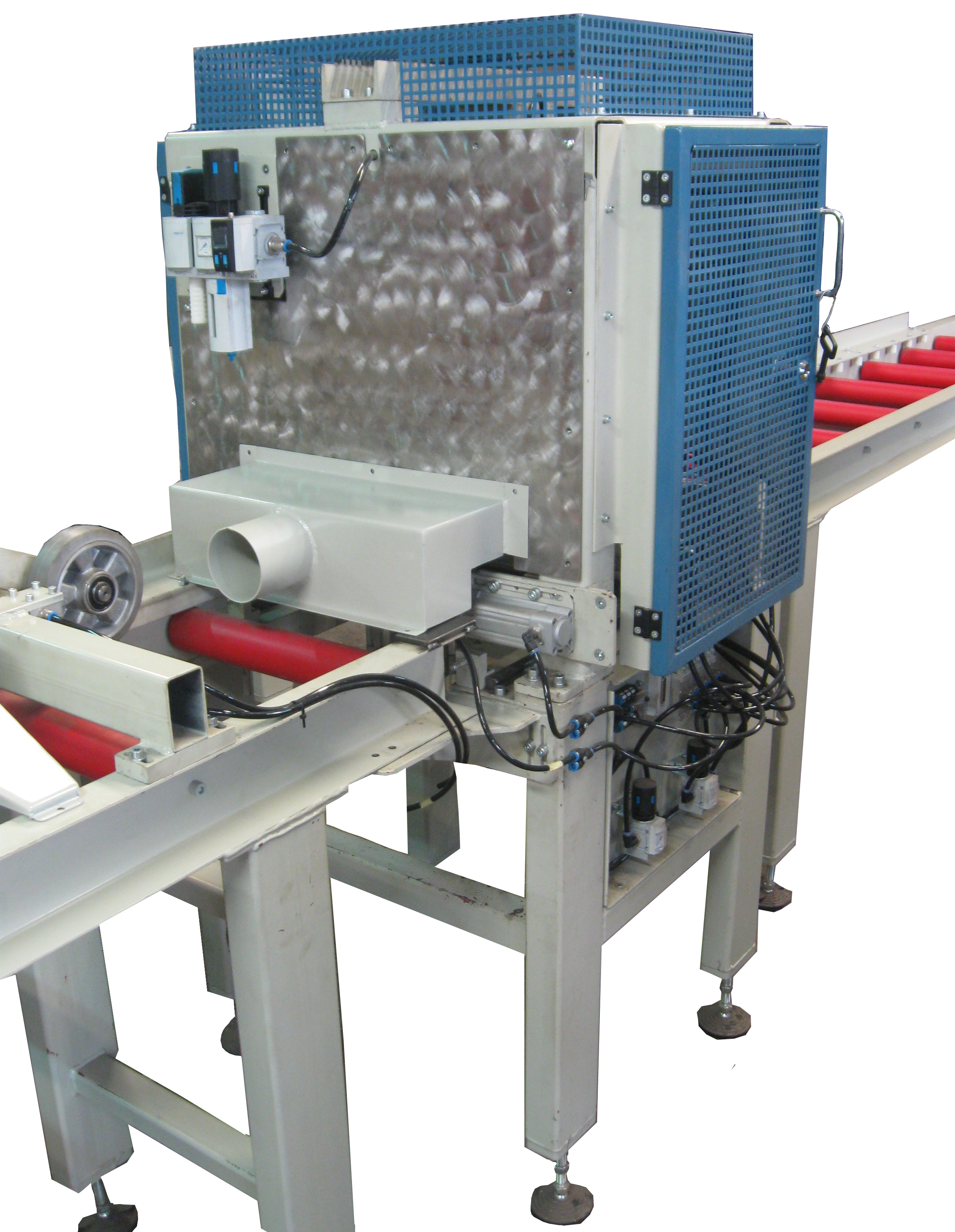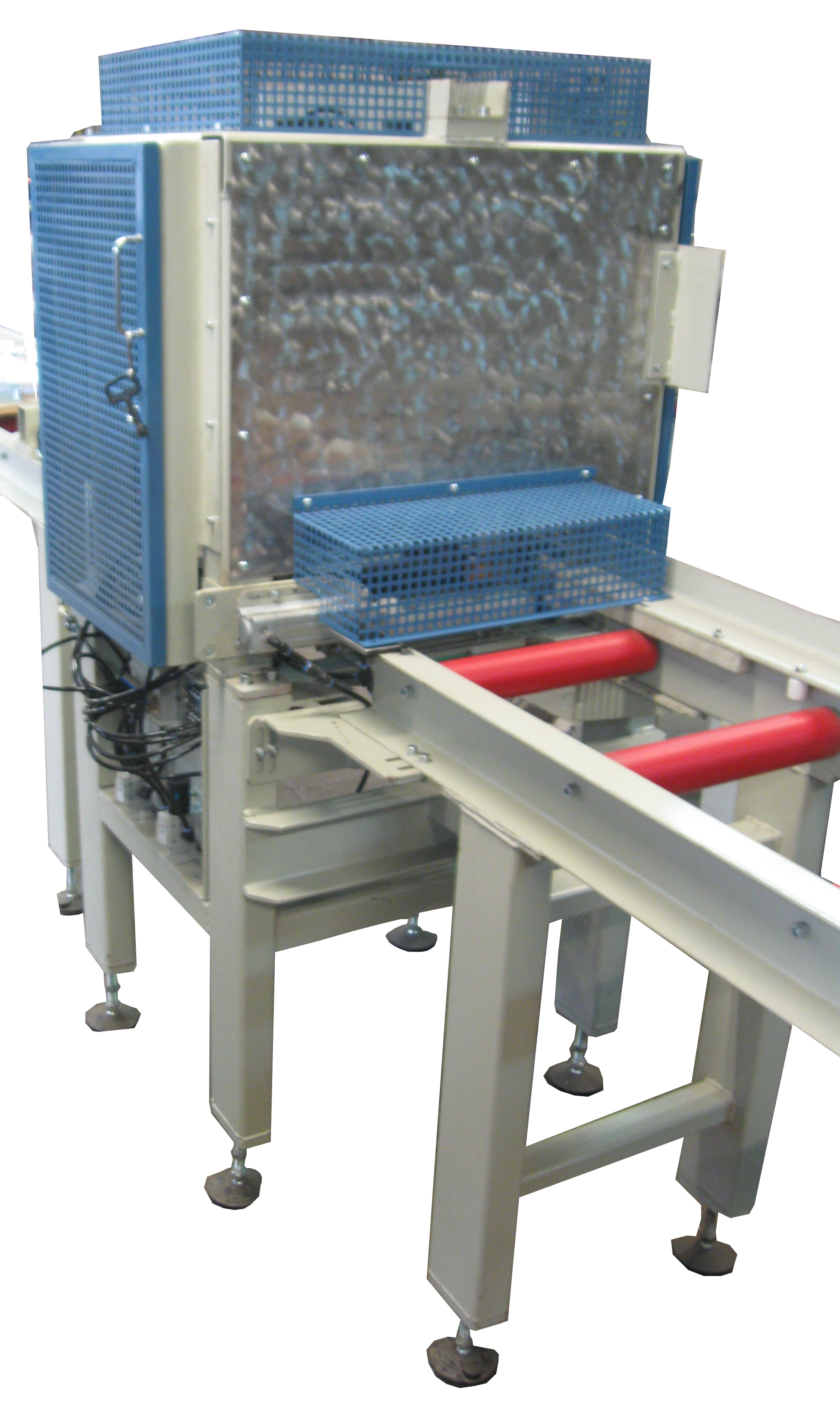 Pictorial view of straight-through drilling machine for floorboard
TECHNICAL-OPERATIONAL DATA:

Number of heads
pcs
3
Number of spindles
pcs
3 x 10
The diameter of the opening
mm
24
Depth of the opening
mm
13
Hole spacing
mm
32
Element thickness max
mm
32
Working width max
mm
350
Length min/max
mm
1000/6000
Working level
mm
900
Working speed of tools
obr/min
2800 +/- 25%
Installed power
kW
3 x 3
Operating voltage
V AC
3x400/50Hz
Control voltage
V DC
24
The air pressure in the installation/system
MPa
0,6
Length / width / height
mm
750 / 1677 / 6720
Weight of the unit
kg
500